When A Loan Customer Dies: What Are the Top 15 Issues
September 22, 2021
REGISTER NOW
Description:
Register by August 13th and take advantage of our Early Bird Pricing!
All registrations to Compliance Resource webinars include five live connections AND the recording of the webinar (guaranteed for one year).
When A Loan Customer Dies: What Are the Top 15 Issues has been submitted to ABA Professional Certifications for CE credit review and is pending approval. Once we receive notification of the credit approval, we will notify attendees.
WHAT?
As lenders, we work hard to make good underwriting decisions regarding a borrower's repayment ability.  In addition to analyzing a consumer's income or the cash flow of a business, it's a common practice to also take a security interest in collateral.  The collateral types vary greatly and each type has specific requirements to perfect a security interest and mitigate credit risk.  One risk factor that's difficult to predict is death.
WHY?
When a customer passes, the family is grieving and struggling to cope.  If the death involves a sole proprietor, partner, or a key corporate officer, it may mean that a number of high balance loans are outstanding and repayment is uncertain. Lenders would like to be sensitive to the loan customer's family or help the remaining business owner, but the compliance clock doesn't stop ticking.  What happens now, and what are the critical issues?  This two-hour webinar focuses on the 15 issues that should be considered before handling a deceased customer's loan accounts. Attend the session and learn practical tips to protect the interests of your financial institution. NOTE: The session does not address state specific statutes but does offer suggestions for the types of state laws that may be important to review with legal counsel.
PROGRAM CONTENT
Is the "death" of a customer a triggering event for default? What type of language should be in a commercial note in the event of the death of a borrower or guarantor?
How should lenders handle questions about with the borrower's estate? What information can be shared?  Who is entitled to the information? What documents or information does a financial institution need before releasing the information?
Is there standard language that your loan agreements should have regarding the death of a borrower?
What if the deceased borrower was also a service member on active duty? What protections must be extended to the surviving family members?
Are there any additional considerations the death of a service member under the Military Lending Act?
What is the effect of the death of a borrower on the debt collection and foreclosure process?
How can a financial institution protect its collateral after the borrower has died?
How does the financial institution handle issues of guarantors, setoff and insurance when the borrower has died? What about "successors in interest"?
What provisions are required under the 2021 Mortgage Servicing COVID-19 Rule that may relate to "financial hardships", including death. The rule became effective August 31, 2021?
WHO?
The program is designed for loan officers, compliance officers, collectors, customer service staff, risk managers and auditors.
*This program will start at 2:00 PM EDT, 1:00 PM CDT, 12:00 PM MDT, or 11:00 AM PDT
**Recording Available
This webinar will be recorded and sent to all registrants. You will receive links to the recording following the program. These recordings have unlimited viewings and are available for up to one year.
Register by August 13th and take advantage of our Early Bird Pricing!
If you are receiving an error message when attempting to register, we recommend using a modern browser (not Internet Explorer). Users have reported issues since Internet Explorer stopped being supported by Microsoft. For best results, attempt using Google Chrome, Microsoft Edge or Mozilla Firefox.
Presenters:
Susan Costonis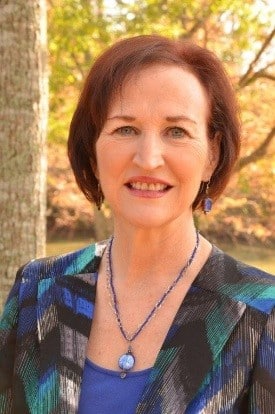 Susan Costonis is a compliance consultant and trainer.  She began her banking career in 1978 and specializes in compliance management along with deposit and lending regulatory training.
Susan has successfully managed compliance programs and exams for institutions that ranged from a community bank to large multi-state bank holding companies.  She has been a compliance officer for institutions supervised by the OCC, FDIC, and Federal Reserve.  Susan has been a Certified Regulatory Compliance Manager since 1998, completed the ABA Graduate Compliance School, and graduated from the University of Akron and the Graduate Banking School of the University of Colorado.  She regularly presents to financial institution audiences in several
Price: $0.00
Start Time: 2:00 pm EDT
End Time: 4:00 pm EDT
Sorry, this event is expired and no longer available.