NEW CFPB Reg E FAQ's – What You Need to Know
January 20, 2022
REGISTER NOW
Description:
All registrations to Compliance Resource webinars include five live connections AND the recording of the webinar (guaranteed for one year).
NEW CFPB Reg E FAQ's – What You Need to Know has been submitted to ABA Professional Certifications for CE credit review and is pending approval. Once we receive notification of the credit approval, we will notify attendees.
WHAT?
Our topic for the webinar will focus on the December 13, 2021 FAQ's that the CFPB issued as a Reg E Compliance Aid. While the latest guidance doesn't appear to be a new interpretation of the rules, it does emphasize the broad protections that consumers have regarding electronic transactions. These FAQs followed the June 4, 2021 FAQs which highlighted several Reg E requirements and noted violations that had been identified in the Summer 2021 Supervisory Highlights.
The updated guidance emphasizes the CFPB's expectations with respect to the interaction among the following provisions four of the Electronic Fund Transfer Act ("EFTA") and its implementing regulation, Regulation E:
Coverage of person-to-person ("P2P") and mobile payment transactions,
The "service provider" provisions of Regulation E,
Error resolution procedures and consumer liability limits, and
Unauthorized EFTs.
WHY?
The only way you can be sure that your front-line staff is complying with this high-profile consumer protection regulation is by providing effective training and providing sound procedures. Debit card use increased substantially in 2021; this means the potential for unauthorized transactions also increased. Understanding this updated guidance will be an expectation by all bank regulators.
WHAT YOU WILL LEARN:
The Reg E FAQs consist of about twenty-four sets of questions and answers that outline consumer protection. The updated topics:

Include transaction coverage,
Financial institution coverage,
Error resolution, and
Unauthorized EFT error resolution
The FAQs focus on three areas: (1) Non-bank providers of EFT services may be covered "service providers" subject to certain requirements of Regulation E, (2) Regulation E limits consumer liability for unauthorized EFTs conducted by fraudsters, (3) Multiple institutions involved in an unauthorized EFT may be subject to the error resolution requirements of Regulation E.

Review of the June 4, 2021 and reminders of common violations
What are five "best practices" for handling a Reg E dispute?
Who Should Attend?
This webinar will benefit Customer Service and Call Center staff, New Account staff, Teller Supervisors, Deposit Operations staff, Security and Compliance Officers.
NOTE: This webinar will NOT address Visa or MasterCard zero liability rules; only the Federal Reg E dispute provisions and updated FAQs are included.
*This program will start at 2:00 PM EST, 1:00 PM CST, 12:00 PM MST, or 11:00 AM PST
**Recording Included
This webinar will be recorded and sent to all registrants. You will receive links to the recording following the program. These recordings have unlimited viewings and are available for up to one year.
Presenters:
Susan Costonis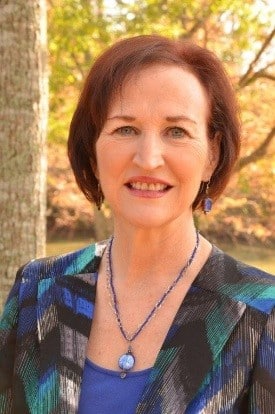 Susan Costonis is a compliance consultant and trainer.  She began her banking career in 1978 and specializes in compliance management along with deposit and lending regulatory training.
Susan has successfully managed compliance programs and exams for institutions that ranged from a community bank to large multi-state bank holding companies.  She has been a compliance officer for institutions supervised by the OCC, FDIC, and Federal Reserve.  Susan has been a Certified Regulatory Compliance Manager since 1998, completed the ABA Graduate Compliance School, and graduated from the University of Akron and the Graduate Banking School of the University of Colorado.  She regularly presents to financial institution audiences in several states and "translates" complex regulations into simple concepts by using humor and real life examples.
Price: $0.00
Start Time: 2:00 pm EST
End Time: 4:00 pm EST
Sorry, this event is expired and no longer available.