Nacha's NEW "Meaningful Modernization Rule"
November 10, 2021
REGISTER NOW
Description:
All registrations to Compliance Resource webinars include five live connections AND the recording of the webinar (guaranteed for one year).
Nacha's NEW "Meaningful Modernization Rule" has been submitted to ABA Professional Certifications for CE credit review and is pending approval. Once we receive notification of the credit approval, we will notify attendees.
WHAT?
A recent update to the Nacha Operating Rules with the "Meaningful Modernization" Rule (effective Sept 17, 2021) will help the ACH "user" experience by adding improvements and simplification, plus adopting new technologies and channels for the authorization and initiation of ACH payments.  Included in this change, was a reduction to the barriers when using the ACH Network by providing clarity and increasing consistency pertaining to certain ACH authorization processes and by reducing some of the administrative burdens related to ACH authorizations.
What does all this mean to the participants in the ACH network will be covered in this two-hour webinar, explaining all the details.
WHY?
Understanding how the ACH network works can be difficult and confusing.  In this session, the trainer will cover this Rules change by defining the changes with standing authorizations, subsequent authorizations, oral authorizations, and what options are available when requesting an authorization and how this will ultimately simplify the user experience with the ACH network.
With modern technologies, newer methods and channels make use of verbal interactions and voice-related technologies can change the user experience when providing oral authorization in the ACH network.
Demonstrations included will define details on how this new amendment eases the administrative burdens by making returning unauthorized transactions easier and less cumbersome by finding alternate ways to complete and authenticate a WSUD (Written Statement of Unauthorized Debit).
PROGRAM CONTENT
The program provides:
Key points surrounding Meaningful Modernization and what it means to the participants in the ACH Network will be detailed. In this session, the trainer will:
Define Standing Authorization
Subsequent Authorization requirements and flexibility for the Originator
Describe how using the same formats/methods permissible for obtaining a consumer debit authorization being permissible for obtaining a consumer's statement of unauthorized debit
Identify and define by using scenarios – the what, when and how the intricate pieces of Meaningful Modernization will help take the confusion and obstacles out of using the ACH network (for the user and the Financial Institution)
Discussion on the adoption of new technologies and channels for the authorization and initiation of ACH payments
WHO?
The program is designed for; bank operations staff, bank managers and payments professionals, CEO's and CFO's; risk, compliance and audit personnel; including aspiring AAP's and current AAP's for AAP CE Credits (this 2-hour/120 minute presentation) qualifies for 2.0 AAP CE Credits (this includes eliminating time from the total session for breaks, etc.)
*This program will start at 11:00 AM EDT, 10:00 AM CDT, 9:00 AM MDT, or 8:00 AM PDT
**Recording Available
This webinar will be recorded and sent to all registrants.  You will receive links to the recording following the program.  These recordings have unlimited viewings and are available for up to one year.
Presenters:
Donna K Olheiser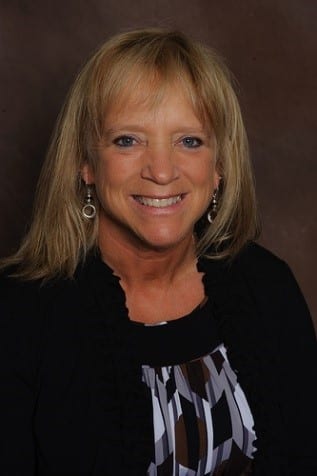 Donna founded Dynamic Mastership, LLC in December 2014 to utilize her 24+ years' experience in the financial services industry, by sharing her passion for training financial institutions and organizations on the Rules and processes for electronic payments (with her specialty being ACH payments). She holds the Accredited ACH Professional (AAP) designation (achieved in 2004). Donna's experience before founding Dynamic Mastership, includes 9 years' serving as the Education Service Director at a Regional Payments Association (RPA), where she managed and facilitated the entire Education program for nearly 800 financial institution members. Prior to that, Donna spent 14 years with the Federal Reserve Bank of Minneapolis in various departments, where she started her training career as the Training and Development Specialist in 2003.
Donna is a certified Master Trainer who continually uses her extensive knowledge, experience, enthusiasm, and passion for transferring payment processing details, while using the adult learning theory is remarkable! Her training style has helped many payment professionals remain consistently informed of the NEW and ever-changing NACHA Operating Rules and explaining how the Rules apply when performing daily operational tasks including complex return and exception processing. She incorporates scenarios and examples in her detailed training, so the Rules are easy to comprehend and apply to real-life day-to-day ACH processing. Donna's ability to engage the learner through the entire training event helps the adult learner apply what they have learned during and after each training session.
Price: $0.00
Start Time: 11:00 am EST
End Time: 1:00 pm EST
Sorry, this event is expired and no longer available.