Effectively Handling Reg E Claims for Person-to-Person Payments
September 29, 2021
REGISTER NOW
Description:
Register by August 13th and take advantage of our Early Bird Pricing!
All registrations to Compliance Resource webinars include five live connections AND the recording of the webinar (guaranteed for one year).
Effectively Handling Reg E Claims for Person-to-Person Payments has been submitted to ABA Professional Certifications for CE credit review and is pending approval. Once we receive notification of the credit approval, we will notify attendees.
WHAT?
Based on the increase of Person to Person (P2P) payments, financial institutions are experiencing a spike in debit card disputes.  What are Regulation E requirements for P2P unauthorized debit card claims? Who takes the loss? What questions should the financial institution ask the customer? What are the financial institutions compliance protections and fraud safeguards against the increase in P2P consumer claims?
WHY?
This webinar will take attendees through the compliance requirements for handling P2P disputes and provide financial institutions with best business practices for complying with Regulation E while protecting the financial institution.
PROGRAM CONTENT
The program explores:
Effective Handling of P2P debit card disputes such as Cash App, Venmo, and other social app transaction disputes.
Asking the right questions to obtain proper information for the completion of the investigation.
How financial institutions are strategically building out fraud management tools to prevent ongoing unnecessary debit card dispute claims.
How financial institutions can effectively communicate and educate their consumers on protecting themselves against unauthorized social app disputes. 
WHO?
The program is designed for Client facing teams, Deposit Operations, Electronic Banking, Internal Auditors, BSA Officers/Support Staff, Compliance Officers/ Support Staff and Risk Managers.
*This program will start at 2:00 PM EDT, 1:00 PM CDT, 12:00 PM MDT, or 11:00 AM PDT
**Recording Available
This webinar will be recorded and sent to all registrants. You will receive links to the recording following the program. These recordings have unlimited viewings and are available for up to one year.
Register by August 13th and take advantage of our Early Bird Pricing!
If you are receiving an error message when attempting to register, we recommend using a modern browser (not Internet Explorer). Users have reported issues since Internet Explorer stopped being supported by Microsoft. For best results, attempt using Google Chrome, Microsoft Edge or Mozilla Firefox.
Presenters:
Terri Sands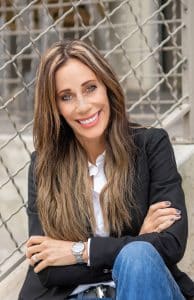 Terri Sands, CAMS – Audit, AAP, CFE, At-Risk Adult Crime Tactics Specialist (ACT) is the founder of Secura Risk Management and leads the company in its strategic efforts to offer the most pressing and needed services in payments, BSA/AML, Cybersecurity and fraud. Throughout her career, Terri has served as a leader in the payments and fraud prevention industry, providing education, risk management and compliance consulting and support services geared toward the specific needs of financial organizations. Terri consults and speaks frequently for regulatory and governmental agencies on topics including payments risk management and strategy, operational compliance, BSA/AML, financial crimes, operational risk management improvements and efficiencies. Terri has authored numerous publications and articles on payments risk management, fraud prevention, money-laundering prevention strategies, elder financial exploitation, and identity theft red flag compliance. Terri also serves as the Director of the Payments Risk Management for State Bank & Trust where she is responsible for payments risk management and payments strategy. Terri is an Advanced Certified Anti-Money Laundering Specialist (CAMS – Audit), a Certified Fraud Examiner (CFE), an At-Risk Adult Crime Tactics (ACT) Specialist and an Accredited ACH Professional (AAP).
Prior to founding Secura, Terri served as co-founder of Payments Information Circle (PIC), a service organization providing payments industry education, auditing, consulting, resources, and support services to financial organizations throughout the country. Prior to her work at PIC, Terri served as the President of the Georgia Automated Clearing House Association (GACHA), a non-profit, regional payments association where she provided strategic direction for the association and its membership. Terri began her career in payments as a Senior Analyst with the Federal Reserve Bank of Atlanta where she provided training throughout the Sixth District and served on the Federal Reserve ACH Conversion Team that consolidated ACH Services for all branch locations in the Sixth District. In addition, Terri led the efforts for training financial institutions throughout the Sixth District on the National Electronic.
Price: $0.00
Start Time: 2:00 pm EDT
End Time: 4:00 pm EDT
Sorry, this event is expired and no longer available.