Atten-Hut! SCRA and MLA Bootcamp
September 14, 2022
REGISTER NOW
Description:
Register by August 5th and take advantage of our Early Bird Pricing!
All registrations to Compliance Resource webinars include five live connections AND the recording of the webinar (guaranteed for one year).
Atten-Hut! SCRA and MLA Bootcamp has been submitted to ABA Professional Certifications for CE credit review and is pending approval. Once we receive notification of the credit approval, we will notify attendees.
WHAT?
Lending to servicemembers is an important component of your lending portfolio.  Men and women are defending our freedoms – the least we can do is provide them fair and suitable loans to fit their needs!  Unfortunately, there have long been predatory lenders in the marketplace that took advantage of military members while their attention was elsewhere.
Two key laws protect servicemembers:
The Servicemembers Civil Relief Act; and
The Military Lending Act
While both laws protect those that serve (or have served) our country, they are quite different in scope, coverage and intent.  However, they are very frequently confused, leading to compliance errors, wrongful treatment, and violations.
Join this program to receive key information to keep them straight and to maintain a compliance program that passes muster!
WHY?
Some call it a Social Contract:  Servicemembers willingly volunteer to defend our country, potentially at the cost of their life.  In exchange, they receive beneficial treatment on the financial debts they owe.
Some call it Patriotism:  Civilian lenders can fulfill a role in defending our country's freedom by supporting those who are on the front line.
Some call it The Right Thing to Do: Giving servicemembers a break is a fair trade for the liberties they make possible.
Some call it good PR:  A financial institution that has a reputation of being supportive of the military is good business.  On the contrary, being labeled as "that bank" who didn't support the military and/or veterans is bad business indeed.
All call it the law:  Compliance is mandatory!  Failure to abide by either Act will bring examiner criticism, violations and enforcement actions.
The provisions of both the SCRA and MLA can get a bit tricky to implement.  Not only must you have a clear understanding of who is entitled to what (and when), but there are sleeper provisions that may be flanking your best defenses!
For example:
Are you granting SCRA 6% rate relief to the military veteran who comes to you 5 months after he is discharged from 8 years of service, requesting retroactive relief on his loan that is 10 years old?  Yes, you must!
Are you making sure you aren't taking default action on a service member's business loan unless you have court approval? Yes, you must!
Are you computing the Military APR (MAPR) on open-end lines of credit, to make sure an annual fee (say, on an overdraft line of credit) isn't causing that month's periodic rate to exceed 36%? Yes, you must!
Military members are informed of their rights as part of their basic training as well as later throughout their military career.  Make sure you equally understand their rights and can effectively execute your regulatory orders!
This subject is near and dear to my heart.  Early in my career I worked for a private lending company that I now clearly realize took terrible advantage of military personnel.  I'm also the spouse of a Navy veteran and have seen the military side of these protections.  Lastly, as a 20+ year compliance professional, I've implemented and been examined on these laws.  I have the perspective and insight to share!
PROGRAM CONTENT
Upon completion of this two-hour program participants will understand:
SCRA:

Why does it exist?
What debt does it cover?
What people does it cover?
What about dependents?
When do relief provisions begin and end?
How are relief provisions obtained?
Default protections: a.k.a. don't repossess their car (or drill their safe deposit box!) while the ship's at sea
Is your Homeownership Counseling notice right?
Practical tips for implementing your program

MLA

Why does it exist?
What debt does it cover?
What people does it cover?
"Covered Borrowers" – do you always know who they are? How?
What about dependents?
Oral and written disclosure requirements
Prohibited loan terms
36% MAPR – tricky, tricky!
Practical tips for implementing your program

Effective lines of communication – crucial!
Tips for effective policy, procedures and training
WHO?
The program is designed for compliance officers, lenders, loan typists, loan operations, loan assistants, auditors and bank managers.
This program will start at 2:00 PM EDT, 1:00 PM CDT, 12:00 PM MDT, or 11:00 AM PDT
**Recording Included
This webinar will be recorded and sent to all registrants. You will receive links to the recording following the program. These recordings have unlimited viewings and are available for up to one year.
Register by August 5th and take advantage of our Early Bird Pricing!
Presenters:
Rebekah Leonard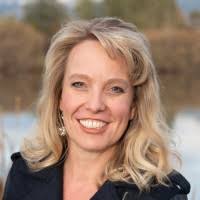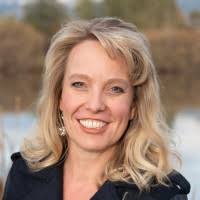 Rebekah F Leonard, CRCM is the Director of Compliance for a $6 Billion community bank in Montana, as well as the owner of Elucidate, LLC, a compliance training company based in Miles City, Montana.  Rebekah has been in the finance and banking industry since 1995, beginning in private-lending before settling into banking, where she's covered nearly all of it – from customer service and teller work, to loan processing and review, to security & business continuity, to ultimately overseeing CRA, BSA and all aspects of compliance as a senior leader. She has successfully navigated numerous FDIC Compliance, CRA, and BSA Exams.  Rebekah has a bachelor's degree in Organizational Leadership from Chapman University (Magna cum Laude), attended the American Bankers Association National Compliance School in 2003, and has held her Certified Regulatory Compliance Manager designation since 2006.  She actually likes compliance (really!) and enjoys sharing her passion of it with others.
Price: $0.00
Start Time: 2:00 pm EDT
End Time: 4:00 pm EDT
Sorry, this event is expired and no longer available.